Tango Extremo brings a distinctive flavour to the passion and persuasion of the Argentine tango. Since its inception in 2003, the ensemble has made remarkable development, making a big impression on both the Dutch as well as the foreign stages.
This ensemble is not a standard tango orchestra. The line up is unusual and the music is not standard tango music as we are used to. De group uses styles which are very diverse (a mixture of classical, jazz and Brazilian) but of course, the starting point remains tango.
Also available "DELAMAR LIVE DVD". Contact Jazz & Worldmusic Agency to order the DVD.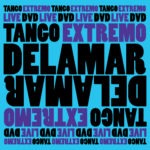 More info about Tango Extremo: www.tangoextremo.com